Getting Started with Affiliate Marketing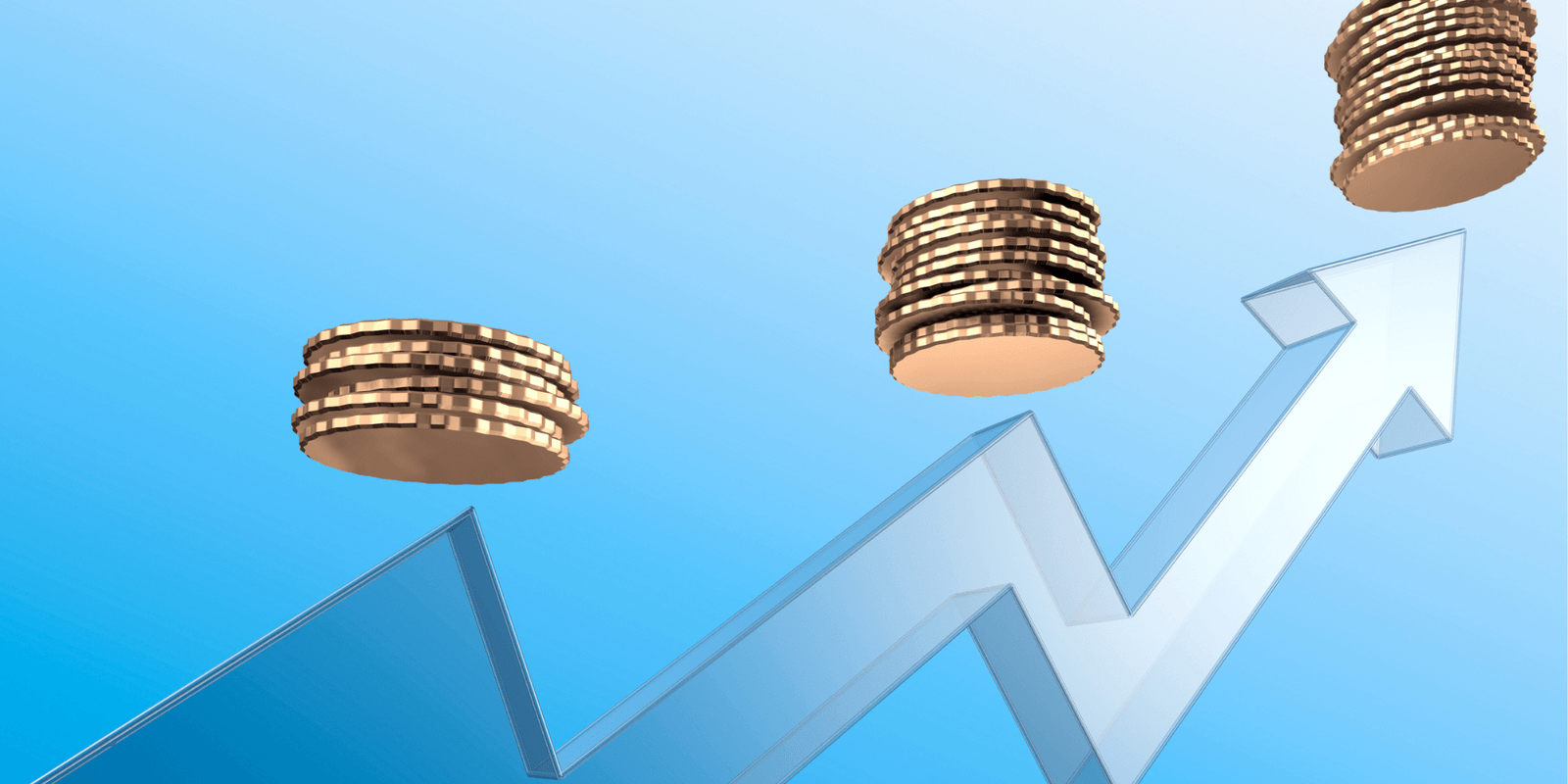 Affiliate Marketing is a method of earning income by promoting a product or service you believe in. If your promotion leads to a sale, you receive a commission for promoting that product or service.
There are many different affiliate marketing strategies. However, the basic strategy is to put a link to a product on your website and then collect a commission when someone clicks through your link and buys the product.
How You Become an Affiliate Marketer
Becoming an affiliate marketer starts with identifying a product or service you believe in.
What Not To Do
One of the problems with affiliate marketing is that it's developed a bad reputation from people promoting products in a scammy way, just to make money.
In cases like this, people will just slap links on their website that point to products they've never tried. They usually pick products based on their commission amounts, and not on their relevance to the website or their own personal use of the product.
Then they over-promote the products in hopes that people will just click on those links and go on to buy the product.
In reality, most people see right through this and can tell they're being pushed to make a quick sale. Fortunately, now that affiliate marketing has matured over the years, we're seeing less of this.
Try the Product Yourself
So, let's get back to the right way to become an affiliate marketer.
And I'm going to use a personal case-study from my Honest Wine Reviews website as an example.
As someone who likes wine, I'm interested in wine clubs. I've tried several and it so happens that some of them offer affiliate programs.
So, I gave one of those a try and after going through the purchase process and receiving the wines (and trying them too) I came to the conclusion that the wine club was pretty darn good.
Importantly, it was good enough that I could feel comfortable recommending the club to my friends and family.
Believe in the Product
And that's really the first step to becoming an affiliate marketer.
Find a product or service that offers an affiliate program and be so comfortable with the product (after trying it yourself) that you have no problem recommending it to others.
Now back to my example…
Document the Product and Publish a Review
In hopes that the product I was buying was going to pass the test, I documented everything about it.
> While I was making the purchase I took pictures of the order process on my computer.
> I took note of the product's features, benefits, price, and its pros and cons.
> When the product arrived I took pictures of the box it came in.
> As I opened the box, I took pictures of what was inside.
> I then took the time to get familiar with the club, tried and liked the wines and thought about how best to provide value to my readers with this information.
> Once ready, I put all that documentation into a detailed review of the product (including affiliate links), which I then published on my wine review website.
Here's one of those pictures: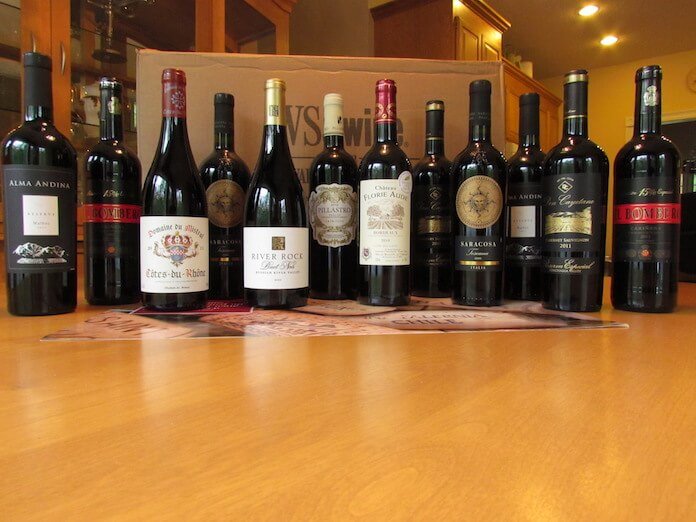 People read the review, clicked on those links and went on to make purchases.
So far, that review has resulted in over $5,000 in affiliate commissions.
So an obvious question you may have is "Where do you get the affiliate links to put on your website?"
Well, to become an affiliate marketer for a particular product you need to sign up to their program, get approved, and then get the links from the program to put on your website.
So this leads us to affiliate marketing programs and how they work…
Affiliate Marketing Programs
When companies decide they want to offer affiliate programs for their products or services, they usually do one of two things:
Manage the affiliate program themselves.
Hire an affiliate management company to run the program for them.
Whether they do it themselves or not, the process is usually the same. You go to the affiliate page for their product and sign up to become an affiliate (the link to their affiliate page is often at the bottom of their website).
Once approved you're given access to the links and banners that you can put on your site.
You're usually given an affiliate ID that gets tracked, so that when people click and make a purchase, the affiliate system knows who to credit the sale and give the commission to.
Your affiliate ID is contained inside the links or banners you put on your website.
Three Popular Affiliate Marketing Management Programs
Now as I mentioned above, sometimes the company with the product will outsource their affiliate program. The company managing their program will handle all of the links, paying out the commissions, reporting and more.
As an example, below you'll find three of the most popular management programs. Check each one out and if you want, go ahead and sign up to them.
If you do that, inside their programs you'll discover all the products and services they manage. That's another way to sign up for products to affiliate with.
Rakuten Marketing (Used to be called LinkShare)
These sites also offer a lot of great tutorials on affiliate marketing as well.
While we're on the subject of affiliate marketing programs, it's a good idea to understand the three roles involved in affiliate marketing.
Here they are…
Advertiser
The advertiser is the person or company who owns, and is the ultimate seller of, the product or service.
They're responsible for collecting payment from the purchaser and are also responsible for any issues the purchaser may have with the product or service.
Usually, the website where the purchaser orders the product or service is owned and managed by the advertiser.
Publisher
The publisher is You!
You publish content on your website and include links to the advertiser's product or service.
You're not responsible for the end product or service, nor are you responsible for collecting payment.
You receive commissions from either the company managing the affiliate program or directly from the advertiser themselves, if they manage it.
I find it makes sense to think of your role as a sales person for the advertiser.
In this role, it's in your best interest to have purchased the product or service yourself and to be able to answer detailed questions about the product or service.
Pro Tip: On your website pages and posts about the product or service you're an affiliate for, encourage your visitors to contact you directly with questions. That will make them feel more comfortable about the product or service before they go on to make a purchase.
Consumer
The consumer is the actual person who purchases the product or service from the advertiser.
They are the ones who visit your website, read your content about the product or service, and go on to make a purchase.
Their purchase is what leads to your commission.
Publishing Content and Affiliate Links
Now that you understand how affiliate marketing works and the different roles and responsibilities, let's dive deeper into the role of you, the publisher.
FTC Rules
Much like the CAN-SPAM rules for email marketing, there's rules to be followed for affiliate marketing.
Now of course, I'm not an attorney and can't give legal advice (you should take measures on your own to get good legal advice), but here's what I pay close attention to…
To start, I found it a good idea to take a look at the FTC's Endorsement Guides. These rules are specific to the US, but should be followed no matter where you market, in my opinion.
Applying this to affiliate marketing, it's important to make clear and conspicuous disclosure of the fact that you are an affiliate.
The way I try to do this is whenever I include an affiliate link to something, I mention that I'm an affiliate.
Pretty Links Plugin
One of the first things you'll find is that the affiliate link URLs that you are given, are usually quite ugly.
They contain all sorts of funny characters inside them that, frankly, scare off people since they don't look familiar to the product.
So instead, what I do (and many others do too) is use a WordPress plugin called Pretty Links. There's a paid version, but I find the free version does the job perfectly.
What that plugin does is allow you to create a link the way you want it to look, and then redirect that link to the raw affiliate link URL.
Check out the plugin for yourself to learn more.
Places to Put Affiliate Links
I mentioned above that I put one of my most successful affiliate links inside a review.
That's probably the best place to put affiliate links, but there are other places to put them as well.
Here's five ideas for you:
Resources Page – Create a page of resources on your website and include affiliate links to the products and services. This is a very popular way of doing affiliate marketing.
Inside Emails – Include affiliate links in the emails you send to your subscribers. Make sure they're relevant to the email's topic, include an affiliate disclosure, and be careful not to spam your list with affiliate offers.
Inside Cornerstone Content – Cornerstone content is the blog posts and pages that are lengthy and fully cover a topic on your website. Some people call these "epic blog posts."
This page you're reading is cornerstone content since it goes deep into one particular topic (affiliate marketing). If it makes sense, and is relevant to the topic you're writing about, you can include affiliate links there.
These types of posts and pages can often rank well in search engine results and receive good traffic.
Inside a "Start Here" Page – If your website niche is broad or complicated, it's not a bad idea to have a start here page to get your reader to focus on the right things first.
If those right things include products or services that might be useful to your reader, don't hesitate to include affiliate links for those products and services in your start here page.
Inside Your Most Visited Blog Posts – As time goes on, you'll start to see which blog posts get the most traffic. Since these posts get the most traffic, they're great candidates for affiliate links.
Again, the products and services must be relevant to the blog post and don't forget to include disclosures.
"No Follow" Your Affiliate Links
Most people who do affiliate marketing agree it's best to "nofollow" their affiliate links.
The reason why people do this is because they're concerned Google may rank pages with affiliate links low in the search engine rankings.
So, to be safe, most people follow Matt Cutt's (former Google Distinguished Engineer) advice and nofollow their affiliate links:
If you're using the Pretty Links plugin mentioned above, there's an option within the plugin to set your links to nofollow.
If not, here's the syntax you should follow to do it manually, using WordPress as the example URL: <a href="http://wordpress.org/" rel="nofollow">WordPress</a>
In the example above, you would replace the wordpress.org URL with your affiliate link URL. And you would replace "WordPress" with whatever text you want to be the link text.
Additional Guidance from Google
For some additional best practices when it comes to Google, check out their Webmaster Guidelines, their guidance on Affiliate Programs, and their page on Best Practices for Bloggers.
Each of these is well worth reading!
How to Become an Affiliate with Amazon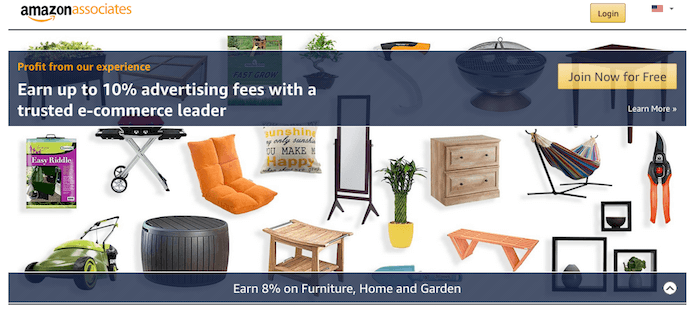 You can't really talk about affiliate marketing without mentioning the Amazon Associates program. That program is an affiliate program where you earn a commission by recommending products people go on to buy on Amazon.
What's great about the Amazon program is that you can promote and refer most of the products, with some exceptions, that can be found on Amazon.
So, that opens things up to a huge array of products you can promote.
You put either a link or a banner on your site that directs a person to the Amazon product page of the product you are promoting.
Then, just like other affiliate programs, if someone makes a purchase using your link, you get a commission.
For most products, the commission ranges from one to ten percent of the product's cost.
Amazon Associates manages all of the banners, links, and payments to you. They haven't outsourced their affiliate management program to someone else, so you get paid directly by Amazon.
Pros and Cons of Amazon Associates
Just like any affiliate program, there are some pros and cons to be aware of.
Pros
The biggest pro is that everyone shops on Amazon these days and it's a trusted marketplace. So, when people get directed there, they're used to being on Amazon and feel comfortable there.
Another big pro is that someone can purchase a product that's totally different from the one you directed them to, and you still collect advertising fees.
So how does that work?
Let's say you direct someone to a book on Amazon. But, instead of buying a book when they get there, they buy an expensive set of pots and pans instead. (this happened to me once!)
Well, because your link got them over to Amazon, you still get credit for that purchase.
Now it's important to know that the click is only valid for 24 hours. So, if they purchase after that time period, you don't get a commission.
Another pro, is that Amazon is good when it comes to up-selling people and getting them to buy more than they planned for. So, you get a commission for all the items in their cart when they buy, not just the one you directed them to. (this is great during the holidays when people are buying lots of gifts)
Cons
The biggest con is that the commission percentages are small, usually less than ten percent.
So, if someone buys a small item (like a book for example), since you only collect a small percentage of that item's cost, you won't make much on items like that.
And finally, the program is only available in certain states. So, when you look into it, be sure it's available in your state.
Conclusion
I hope you got value from this guide on getting started with affiliate marketing.
In case you jumped down to the end, here's the key concepts from above:
> Affiliate Marketing is a method of earning income by promoting products and services you know will give value to your audience.
> The most common strategy is to put an affiliate link on your website and when people click through and make a purchase, you receive a commission.
> It's important to use and like the product or service yourself. Once you do that, a good way to recommend a product or service is through a personal review you put on your site.
> Advertisers will either have their own affiliate management program or hire a company to do it for them.
> You signup as a publisher to the advertiser's affiliate management program and promote their products or services to consumers. (the three roles)
> When you publish content with affiliate links, you should follow the FTC's disclosure guidelines, nofollow your links, and consider using the Pretty Links plugin to manage your links.
> Google provides good guidance on affiliate marketing for bloggers and webmasters. Check out the links above for further info.
> Amazon Associates is one of the biggest and most well-known affiliate programs out there. While there are some pros and cons, they're definitely worth a look.
That's it!
Good luck with your affiliate marketing endeavors and please let me know if you have any questions.