Find Copyright Free Images for Your Blog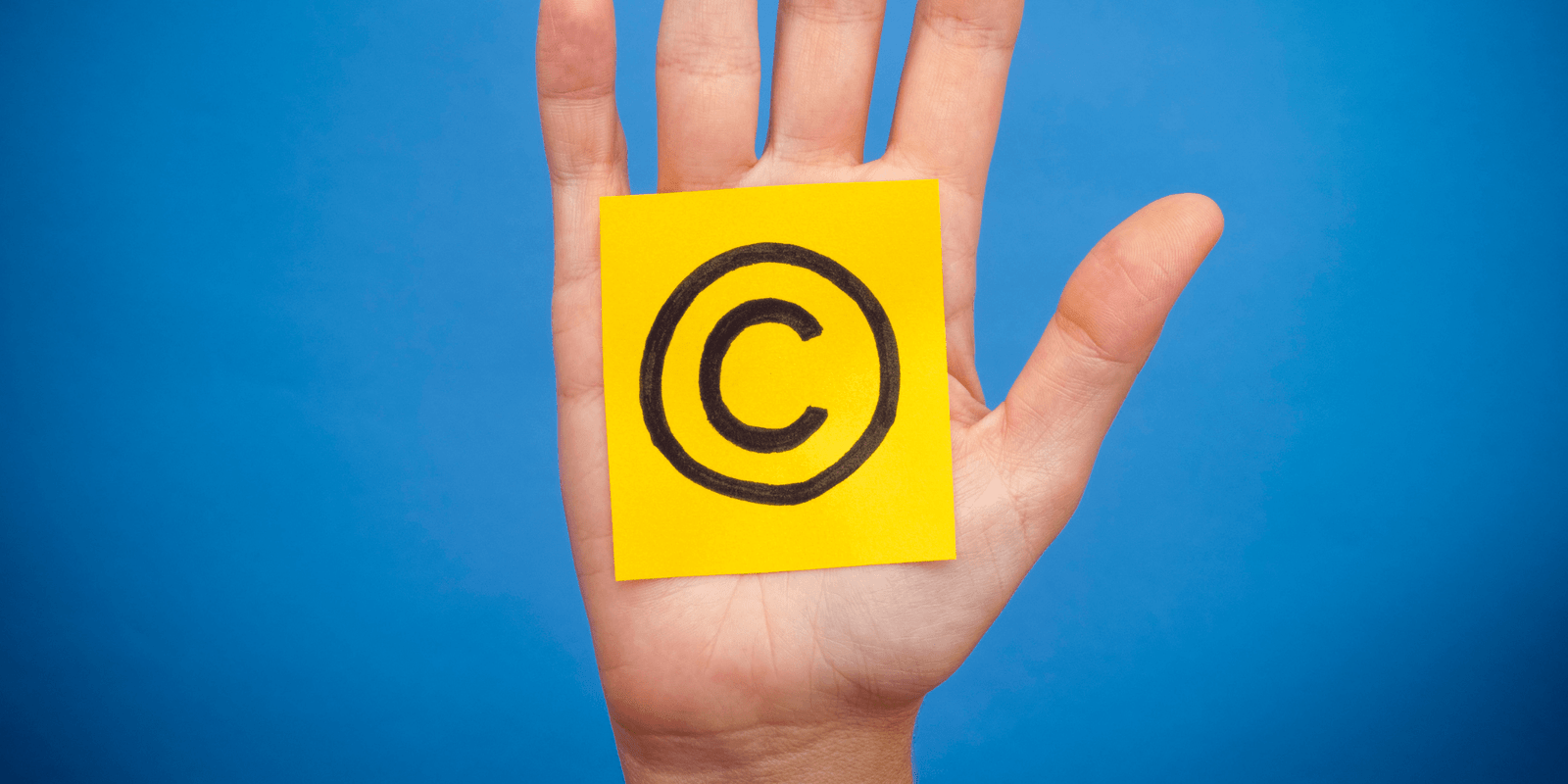 Seasoned bloggers know that finding copyright free images will keep you out of trouble when adding images to your posts.
What new bloggers may not realize is that you can't just grab any image off the internet and use them in your posts. (Big Mistake!)
By doing that, you're violating copyright laws.
If you get caught, you'll probably get a take-down notice to remove the photo from your site. Or worse yet, be required to pay a royalty for having used the image.
You see, using a photo on your website is considered commercial usage of the image, since your website is really an online business.
And, the image owners have the right to be paid for usage of their images when they're used commercially.
Fortunately, there are plenty of places to find copyright free images that can be used royalty free on your blog.
Later on in this post, I'll share my six favorite sites that I use for free stock photos.
But first, there's something important you need to understand, called Creative Commons (CC).
Copyright Free Images and Creative Commons
There's an organization called Creative Commons that "provides free, easy-to-use copyright licenses to make a simple and standardized way to give the public permission to share and use… creative work."
So, what this means to bloggers and website owners, is that the sites that provide copyright free images are doing so under a special creative commons license.
This special license is known as a CC0 License that gives anyone free personal and commercial usage of an image with that license.
Which means you are free to use the image on your website, royalty free and copyright free!
Using Your Own Images
Something else to consider is that there's nothing wrong with using your own images.
If you're able to take a great photo and it conveys the subject of your blog post, why not just use that?
By doing so, you'll have a unique photo for your post.
Which leads us to…
The Downside of Copyright Free Images
Now, I'll start by saying things are getting better now that more images are being shared with a CC0 license than there were in the past.
However, when using a copyright free image from one of the sites below, you may find that a lot of other bloggers are also using the same beautiful picture you want to use.
That's the downside.
You run the risk of looking just like everybody else.
So, if you can use your own image, you definitely should!
Just be sure to adjust the image and file size appropriately for your website.
Where to Find Copyright Free Images
Here are my six favorite sites to find great photos that you can use on your website royalty free.
These sites curate images with the CC0 license.
Pexels
Pexels offers over 40,000 free stock photos under the CC0 license. They also claim to be adding over 3,000 images each month.
Pexels pulls in images from other free stock photo sites as well, so they're a great site to look at first.
I like to just browse the Pexels home page to start and see all the wonderfully artistic photos they have available.
You can also search for the topic you want your image to relate to.
When you click on an image, you're given a nice big green button to start your download.
All very straightforward and easy to use.
Pixabay
Pixabay is usually the second site I look at, after Pexels.
They claim to have "over 1.4 million royalty free stock photos and videos." So, you're bound to find something there that will work for you.
On Pixabay you'll get a very similar experience as Pexels when you go to their site.
They immediately show you a general section of photos to check out.
I've noticed that they tend to present bright colored images on their home page. So, if that's something that works well for your blog, they might be the first site you look to.
Like Pexels, they also have a search bar to help you find just the right image you're looking for.
One thing I really like about Pixabay is that when you click on their big green button, you're given different choices of image sizes to download.
For example, you might see:
640 x 246
1280 x 853
1920 x 1280 (Great for hero headers!)
5799 x 3866
I generally choose the 1280px widths for my blog posts and then scale them down to the size I need.
That keeps the images nice and crisp looking in your posts.
Stocksnap.io
Also a great source, Stocksnap.io says they curate only the best quality images from all the submissions they receive.
They have a tagging feature that lets you select the category of photo you're looking for.
The most popular category tags are found immediately on the home page, which helps you to just dive right in and find what you're looking for.
Similar to the others, they also have a search bar. However, they don't have choices in terms of image sizes to download.
SplitShire
Looking for blurry backgrounds for your home pages or landing pages?
SplitShire has a category called blur backgrounds where all the pictures are blurry on purpose. These are great if you want to highlight text or other graphics over the top of a picture.
Definitely worth a look.
Unsplash
I find Unsplash to be just a bit more artistic then some of the other copyright free image sites.
They even claim they've provided pictures for Apple keynote events.
Like the others, you get a search bar on the home page.
You also get a Trending link to see what's currently trending. Plus (also on the home page) you'll see the categories that are currently trending on their site.
Whether you use this or not is up to you. It might be nice to use trendy photos or it might be a way for you to NOT use what everyone else is choosing.
Gratisography
And for my final recommendation, if you like quirky looking pictures that catch people's eye, then Gratisography might just be for you!
Their images are often times very whimsical and don't look very "stock" at all.
You might find a girl with a moustache or a guy getting punched in the face!
One thing I like about them are their urban category images. They're very artistic and often show great architecture. Great if your blog or website has an urban feel to it.
FAQ
How do I get free copyright-free images?
Look for sites that offer free, downloadable images that have a CC0 license.
What kind of images are copyright free?
Images with a Creative Commons (CC0) license are copyright free.
Can I use a copyrighted image if I give credit?
No, in most cases you'll need to obtain permission from the owner before using it.
Conclusion
I hope you found this post helpful.
We covered:
The big mistake new bloggers make when finding images for their blog posts.
An overview of Creative Commons and the CC0 license.
Why using your own images can be a great solution.
The downside of using copyright-free images.
And finally, my 6 recommended copyright-free image sources.