How to Start an Online Business: The Ultimate Beginner's Guide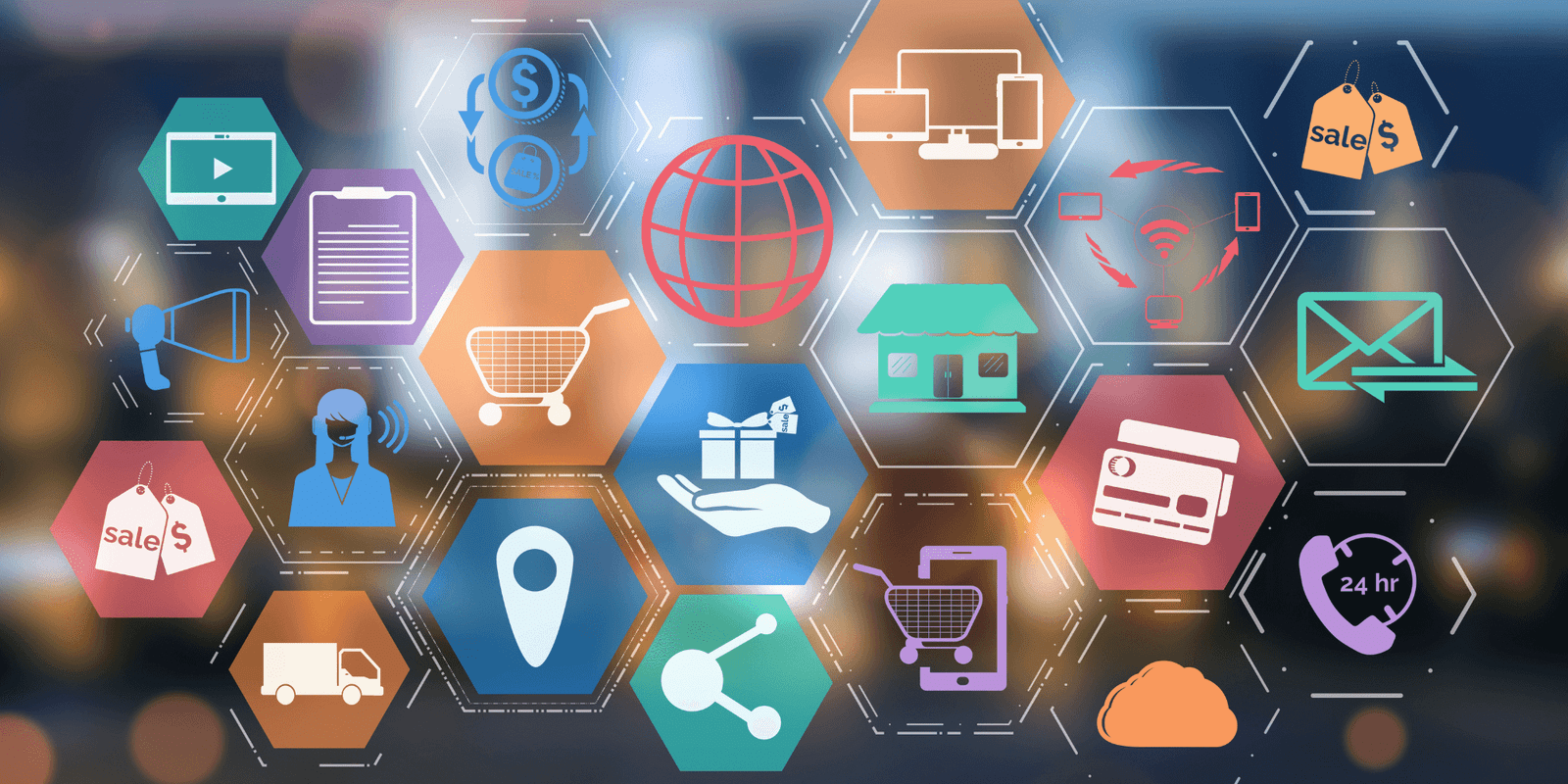 If you want to learn how to start an online business than you'll LOVE this Ultimate Beginner's Guide.
The learning you'll get from this guide is based upon my own personal experience with starting and running my own profitable online businesses.
An Online Business Mindset Adjustment
The first thing you need to understand when you start an online business is that it's no different from any other business in its basic form.
And what's that?
You need to have something to offer to someone else in order to make a sale.
It's really that simple.
There's a lot of business taking place online, however, the Internet is loaded with a lot of businesses that talk about overnight riches.
The reality is you can't just push a button and start making big money overnight.
You have to put in effort and give someone a reason to part with their hard-earned cash.
Remember, there's a real person on the other side of the transaction and these days people are very Internet savvy.
So, let's get serious and talk about what you can offer to someone.
Online Business Offerings that Work
It really boils down to two main business models. Selling products and selling services.
You can either sell your own products and services, or someone else's.
And, you can sell one or the other. Or both. It's really up to you and how much effort you want to put in.
Selling Products
A product is something you (or someone else) makes. You then sell that product to someone online. Most likely through your own website.
Many people think of a product as a hard-good. A thing you can touch and feel. Tee shirts, coffee makers, electronics or even crafts that you make and sell are products.
Selling these kind of products is known as eCommerce and is often done via an online store.
However, a product can also be digital. eBooks, downloadable software and online courses are digital products, just to name a few.
You can also sell these on your website or online store.
If you create digital or non-digital products yourself, great! But, you can also start an online business by selling other people's products online for a commission. That's known as affiliate marketing and is a very popular way to earn online.
More on that later…
Selling Services
I like to think of a service as an activity that you perform that provides a benefit to someone else.
In this case, you trade your time and skills for a fee.
For example, maybe you're a plumber and you charge for time and materials. While you might "close the deal" on the phone, your website can be the place where people find you and you do much of your selling.
Or maybe you have a coaching site and you teach people how to do Facebook Ads.
Or maybe you're a consultant who helps local businesses create their websites.
Each of these examples are services that you can start an online business with.
Find Your Niche Before You Start an Online Business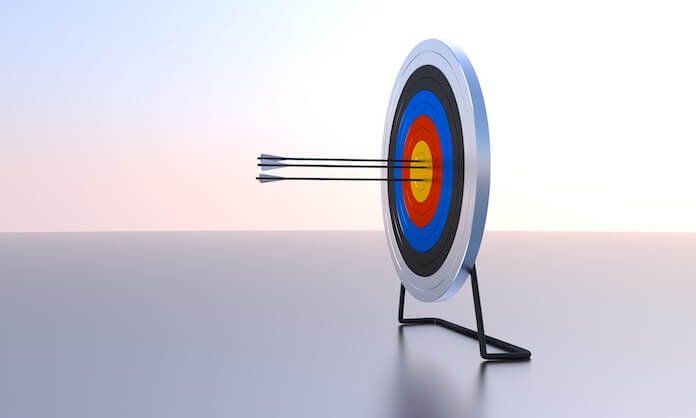 I love Merriam-Webster's definition of niche for students, because it fits the context of online business perfectly. They define niche as "a place, job, or use for which a person or a thing is best fitted."
The challenge you face when you start an online business is to figure out what niche best fits you.
But you really need to go deeper than that because you need to find an online business niche where you can sell your product or service.
One exercise to help you find your niche is to think about three important things and how they apply to you.
What are those things?
Your passions.
Your skills.
The market.
The exercise lies in figuring out where those three things intersect when it comes to you and your online business.
Finding Your Niche: Where Passion, Skill and Market Intersect
You must first get clear on what your passions and skills really are.
For example, when I started Honest Wine Reviews my passion was a love for wine tasting. My skill was my ability to translate what I was tasting into a clear explanation to others.
To Find Your Niche Ask Yourself Three Questions
To find your niche you really have to take the time to ask yourself three questions:
What are my passions?
This means: What are the things in life that you get excited about?
They may be related to your current job or they may be your hobbies. Or, maybe it's what you like to do on the weekends.
Spend a lot of time on this before starting a website. If you're passionate about something, it's more likely you will continue to enjoy writing and producing content about that passion on your website over time.
What are my skills?
Ask yourself and others what it is that you're good at. You don't necessarily have to be an expert. But, you should at least have a start and be willing to research and learn.
If you are completely unskilled in your niche, your visitors will see right through that and probably won't come back to your website.
This is also an opportunity to look at your current job. If you're being paid to do something, then you have skills that someone else is willing to pay for.
Is there a market based around this niche?
The third piece of the puzzle is to determine if there's a market out there for it. Are there people willing to pay for the skills or products you bring to the table?
Getting back to my example, the market for Honest Wine Reviews is wine drinkers. They pay money to buy wine, wine related things and subscribe to wine clubs. Those are the types of products made available for the market that visits the site.
Bringing It All Together
You want your niche to be the intersection of your passion, skills and the market.
Keep in mind, there will always be risk in whatever choice you make. In the end, it's up to you to make the best decision you can and take action to move forward.
If your passion, skills and the market truly come together then you are likely on the right path to find your niche and build your website around it.
Related: Finding Your Blog Niche
Evaluating the Market
So, how do you go about evaluating the market to see if you have that third puzzle piece?
Thank goodness for Google!
When you come up with an idea for a product or service, the first thing to do is a Google search to see if it's already been done.
You might think that it's better to come up with something no one's ever done before, but that's actually not the case. You want to come up with something that already has a market for it. That way you know when you go to sell it, there's a good chance there's someone out there who actually wants to buy your product or service.
There's a few other good ways to figure out if there's a market for what you're looking to sell. For example, are there books about it? Check Amazon to find out. Are there magazines that talk about it? Head to a book store and take a look.
Hop on Facebook and search for your idea there. Do you see people talking about it or can you find any related Facebook groups or pages?
Check out Pinterest. Are people pinning similar things on to their boards?
Now having said all this, you do want to put a unique spin on your product or service so that it stands out. Quite often the easiest way to do that is to let your personality shine through in what you create or provide and how you sell it. By virtue of being the unique person you are, your unique voice and way of doing things will naturally come through. That in itself will set your product or service apart from others.
Branding
Once you find your niche, the next thing to think about is your branding.
You want to start an online business that stands out.
One of the things that really makes a serious online business stand out is their branding.
Think of branding as the picture and personality that remains in someone's mind after they've visited your website or had some other form of contact with you.
Breaking it down even further, it's things like your website's logo, visual images (including chosen colors), tagline, written text and materials, and personality of writing style (e.g. light and fun, snarky, intellectual, matter of fact, etc.).
Descriptive Brand or Personal Brand?
A choice you'll need to make is whether to make your online business's brand based on your name or something more descriptive.
For example, the brand "Honest Wine Reviews" is descriptive. After a person has left the site, they're going to remember that the site was about wine reviews that were written by someone who gives their honest opinion about the wines they've tasted. Visually, they will likely remember many pictures of wine bottles that indicated the wines being reviewed.
Another direction you could go with is personal branding. What that means is instead of being descriptive, go with your personal name.
There are pros and cons with that approach, however.
The con is that, unless you are already well known in your industry, people may not remember your name as easily as something descriptive.
The pro is that as time goes on and more and more visitors come to your site, your name will become recognized. In this case, branding may be a bit easier since many visuals will revolve around self-pictures and your own voice and natural style of writing.
Either choice is OK, but you will need to pick one.
An Important Consideration
One very important consideration when deciding what you want your brand to be is whether the domain name is available.
Example 1 – Your Own Name:
In this case, it's really just a matter of finding out whether your name is available as a URL (i.e. johnsmith.com).
Example 2 – A Descriptive Brand:
Using Honest Wine Reviews as an example, when I was deciding on a brand name I wrote down a list of several related names that conveyed the thoughts of wine reviews, tasting wines, honesty, trust, originality, etc.
Fortunately, after some searching and putting together some short but memorable descriptive words, I found honestwinereviews as an available domain name that reflected what I wanted to accomplish with the site.
No matter what you decide, you're going to want to write down several ideas since good domain names are becoming harder and harder to find.
Start an Online Business and Get Online
If you've been reading carefully, by now you've realized there's a lot to think about before you start an online business and put it online.
That said, until you go online, everything is just conceptual. Launching your website is where the dream becomes a reality.
Here's a very important concept to keep reminding yourself:
Your website is the central hub for your business and all paths should lead back to your website.
As you proceed with your online business journey you'll be tempted to build your business on social media or other platforms. The problem with that is you don't own those platforms. Algorithms change, platforms come and go, and you have no control over them. You DO have control over your website. Don't forget this!
With that said, let's talk about the basic steps to getting your business online with a website.
Choose a Domain and Hosting Provider
We take for granted that when we visit a website, it will appear in our browser of choice on our computer or mobile device.
What most people don't think about is the technology that has to be in place to allow that website to exist in the first place.
We just assume it's living out in the "cloud" somewhere and it's always there for us to look at.
What is the Cloud?
The Cloud is really just a made-up term to describe the network of computers that exist in the world that hold all the websites on the Internet.
Generally, all those computers reside in various data centers (buildings that hold lots of computers) around the world. And they're all connected to form the Cloud.
Amazon has data centers.
Google has data centers.
Facebook has data centers.
Now, let's think about this from an online business perspective.
Your website will need a computer to run on.
That computer will be in a data center.
That data center will be part of the cloud.
Website Hosting
But wait, you say!
I don't have a cloud connected data center! Or the millions of dollars to set one up. Or the means to hire a staff of people to run it.
That's OK. That's where the concept of Website Hosting comes into play for us.
There are companies with cloud connected data centers who allow businesses to use space on their computers to run their websites.
They "host" your domain and website for you and charge you a small monthly fee to do so.
That is what Website Hosting is and it's become incredibly simple and inexpensive over the past few years.
So simple, in fact, that people with next to no technical computer experience can easily get a website up and running in minutes.
Now, I'm not a professional web developer. To me, building a web site should be a way to share useful information about your business, products and services.
This is especially important for beginners.
For beginners, the most recommended website hosting company is Bluehost.
They're very affordable, give you your domain for free and also provide a free SSL certificate (important for security).
In the interest of full disclosure, I'm an affiliate for them. What that means is that if you purchase hosting through my link to their website, I'll get a small commission at no extra charge to you.
However, I only recommend products and services that I feel will provide good value to my readers. This is known as ethical affiliate marketing and is something you might consider doing with your online business as well.
So, to wrap up this section… Head on over to Bluehost or whomever you've decided on and do the following:
1) Register your domain.
2) Choose a hosting plan that fits your needs.
I'd suggest going with the basic level hosting plan when you're just starting out. If you want to save money in the long run, you may be able to choose a multi-year plan. If you know you're in this for the long hall, go with a three-year plan or higher. It will cost more at one time, but will be less per month in the long run.
The provider you choose will walk you through each step along the way.
And, if the domain you've chosen is already taken, they will have a search feature that will allow you to find one that's not taken.
Be sure to have that domain idea list in hand that I mentioned earlier.
WordPress
Once you've purchased your domain and hosting, the next step is to install WordPress. WordPress is the content management system that you use to run your website.
Your hosting provider gives you instructions on how to do the install. It's usually quite easy and done with the click of few buttons.
After installing WordPress on your site, you will login and see a dashboard. That dashboard is the equivalent to Mission Control for your website and is the main WordPress screen for managing your site.
As an example, here's what the dashboard for Honest Wine Reviews looks like:
From your WordPress Dashboard, you can add blog posts, add pictures, change how your site looks, approve comments, create pages for your website and much more.
It's quite powerful, easy to use and the learning curve is minimal.
Finally, an excellent resource for an advanced understanding of WordPress is wordpress.org. Give it a look.
Website Themes
The way your website looks is determined by what's called a website "Theme."
When you first get online with WordPress you automatically get the default theme that comes with WordPress for free. They're usually named after the current year when you launched your site.
For example, if you launched your site back in 2016, the default theme at that time was called "Twenty Sixteen" and looked something like this: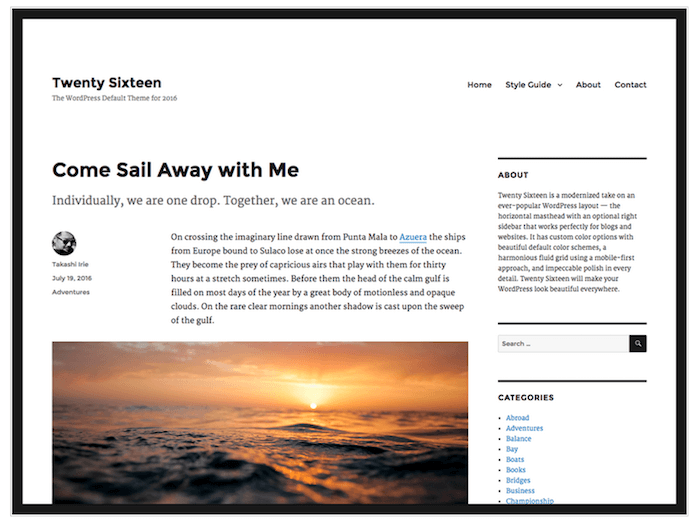 If you look, you'll see the website's name and tagline at the top left. You see menus on the top right. You see posts making up the majority of the screen on the left.
And finally, you see a sidebar on the right that can include things like an About section, a search bar and the categories you've assigned to your posts.
Premium Themes
Now every year the free theme that comes with WordPress looks better and better. If you wanted to, you could just stick with that as your website's theme.
But, to make your site look like a professional website designer created it, you purchase and install what's called a "Premium Theme."
Premium themes come with other benefits too, including:
Mobile responsiveness that makes your site look great on all devices.
Better Search Engine Optimization for increasing the chances Google will rank your site a bit higher in the search engine results.
Better security.
Faster speed, which means your site will load faster when people click on them. Also a Google ranking factor.
More opportunity for customization to make your site look the way you want it to look.
To get started, I'd suggest a company called StudioPress which is one of the most well-known theme developers for WordPress. I think they're one of the best and a lot of people agree.
Take a look at their themes and see if they're a fit for you. They cost just a bit more than some of the other companies, but their themes are rock solid, look the best and are very secure.
Their site also has a lot of great additional info on themes, including more detail on the benefits of using a premium theme and the differences between Frameworks and Child Themes.
To install the premium theme, you'll download a file from StudioPress (or whomever you choose) and then upload and activate it on your website. By doing so, you will de-activate the default theme and the premium theme will take over.
Creating Content
Once your website is up and running, the next step is to start creating content on it.
Content is all the words and images you create on your website. You put those words and images in blog posts and on the pages you create on your site.
Many websites follow a similar format and here's some typical content you might put on your site… (You do this through your WordPress dashboard, BTW)
Home Page – The "front page" of your website. Here is where you grab your visitor's attention. It's also a great place to trade something of value for their email address. Take a look at the home page of this site for a good example.
About Page – A page that describes you and your business and let's your readers know what to expect on your site and what value your business provides.
Contact Page – A way for visitors to get in touch with you from your website.
Blog Page – If you write blog posts, this page is where your list of posts will reside. Think of blog posts as original articles you write about a particular topic associated with your niche.
Sales Page – If you're selling a product or service, this is the page where you'll persuade your visitors to make a purchase.
Email Marketing
Email marketing is a method of building relationships and staying in contact with your audience through email.
It involves using a service provider to obtain email addresses from people (often in exchange for a small informational gift, like a PDF, or perhaps a coupon code for your product) and to communicate with your audience in a one-to-many format.
Additionally, your email service provider will allow you to automate the sending of your emails at the time and frequency of your choosing.
So why is it important?
Often times people will come to your website and then leave, never to come back again. By obtaining someone's email address (with their permission, of course) while they are on your site, you will have a way of communicating with that person again, after they've left.
By doing this, you'll be able to get people to come back to your site and keep them informed of what's going on with your business. If done correctly, you will develop an audience that will get to know, like and trust you.
It's also a way to sell your products and services. You email your subscribers with your offers and ask for the sale. Just be careful not to spam them with offer after offer. Be sure to mix in things like helpful tips and advice about your niche. Strike a balance. Think value, value, value, offer. Then repeat.
To get started and learn more about email marketing, check out ConvertKit. They're a great company that I switched to and love.
Promotion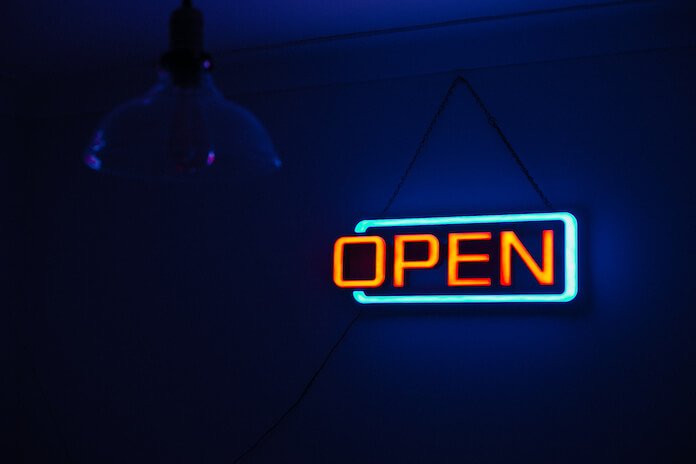 When you create a blog or website and put it up on the Internet, in many ways your job is just starting.
Much like the opening of a great new restaurant, if you don't tell people about it they're not going to know it's there.
Your job as a new website owner is to put effort into making people aware of your site and the great content you're creating and publishing on it.
That effort is called Promotion!
While you may get some organic search traffic, if you don't put in the effort to promote, you can pretty much assume you won't be getting a lot of visitors. No visitors means no subscribers, no engagement and no sales.
Fortunately, there are many techniques for promoting a website. What follows is several tried and true methods.
Methods for Promoting Your Website
Before diving into the methods, it's important to understand that promotion on the Internet is about providing value, building relationships and presenting yourself (and your site) as a likable authority that people can get to know, like and trust.
To set the foundation it's helpful to take the time to understand who your ideal reader (and eventual customer) really is.
To start, figure out where your audience is spending time on the internet. Then, spend time there as well and learn about those people.
Maybe it's a certain forum or Facebook page. Maybe it's Twitter or Pinterest. Maybe it's a popular blog with a lot of comments. Maybe it's a place like Reddit or Medium.
Figure out their questions, their interests and even the language they use.
Once you've done that, start interacting with them. Provide value. Answer their questions. Ask some of your own. Get to know them.
Once you've done that, it becomes OK to mention your own site or a post you wrote. Something that might answer a question or provide good information.
With that context in mind, here's some methods for promotion…
Blog Commenting
One of the most simple ways to get your name out there is to comment on other people's blogs.
What you want to do is provide a relevant and valuable comment on the author's post. Try to avoid giving non-value add comments like "Great post." Instead, continue the editorial point of the blog post and provide valuable information or opinion.
Often times, your comment will need to be approved by the website owner before it appears on the site. A good website owner will see right through the non-value add comments and just delete them.
When you comment on a blog post, you usually have the opportunity to provide your name and the URL of your own site. This provides an opportunity for people to click through to your website and check it out.
In other cases you may have to login through a service like Facebook or Disqus. It's less likely you will have the opportunity to leave a link to your website with those services. But, it's still helpful for getting your name out there.
Forums
Another simple way to get your name out there is to join forums related to your business's topic.
To find them, go to Google and type forum: topic <- Put your topic here.
Then engage in discussions with people and start your own. Again, add value by answering questions and providing relevant and useful information to people.
When you sign up for a forum you may have the opportunity to include your website URL. As people start to see you and get to know you inside the forums, they may want to learn more about you. They'll look at your profile, see your URL and will naturally want to check out your website.
Social Media
Similarly, sign up for various social media accounts like Facebook, Twitter, LinkedIn, Instagram, or any others where your potential audience is hanging out.
Then, engage with the people there on your topic.
Facebook Pages and Groups
You can also find Facebook pages and groups that revolve around your niche.
The method is the same. Join and engage.
Pinterest
Pinterest provides a couple different opportunities for promotion.
To start, sign up for a Pinterest account and start pinning images and commenting on other people's pins.
Pinterest also has "group boards" where a group of people can collaborate and share pins. See if you can join some groups and then get active in those groups. Remember, add value and comment thoughtfully.
You can also create boards and group boards of your own. Invite others to join the group boards you create. Let people know they can contact you and join your boards. Be sure to pin to those boards regularly.
Have a board specific for your website name and pin interesting images from your site to that board and others you may create. Use the board's description to mention your website.
When you share your pins to your boards the URL from your post is where people are directed to, when they click on your images in the boards. It's a good way to source some Pinterest traffic to your site.
Another thing to consider is to make your own account a Pinterest business account.
There's no charge to do so and the advantage is you'll then get plenty of analytics about your pins, clicks and visitors.
You'll also be able to take advantage of Promoted Pins if you choose. More on that below.
More Methods for Promoting Your Website (Advanced)
The following methods go beyond simple techniques of interacting and providing value.
They're more advanced and require you to "put yourself out there" in a more proactive manner and a few require a monetary investment.
HARO
HARO stand for Help a Reporter Out and is a service where media reporters post requests for information for stories they are reporting.
HARO provides an opportunity to get your name and website out there when you respond to, and are chosen by a reporter, to provide information for their story.
The way it works is you first register as a "source." Then you'll be sent 2-3 emails every day with a list of source requests from many different reporters.
Look in those emails for requests that are relative to your topic and expertise and then pitch yourself with answers and a bio.
It's up to the reporter if they want to choose your pitch, but if they do, you may find yourself in some big name publications.
Check it out…. The URL to learn more is: https://www.helpareporter.com/
Guest Posting
Guest Posting means being a guest contributor on another website.
The promotional advantage to guest posting is that it gives you a way to get in front of someone else's audience. Usually the website owner will include your bio and a link to your site as part of your guest post.
The tricky part is pitching yourself or story to other site owners. You have to remember that the site owner's responsibility is to provide the best content for their own readers. If you or your story isn't a good fit and won't benefit the site owner, then you shouldn't expect to be chosen. Give that thought before choosing a site to pitch.
Also, try to develop a relationship with the site owner first. Read a lot of their content. Comment on their posts, leave comments on their social media content, retweet their tweets, etc. Give them a chance to get to know, like and trust you first.
When you do make your pitch, try to provide an article or story that is on topic with their site and perhaps provides an angle or perspective that is a little bit different. Your goal is to get the owner to think "Wow, I like this. It makes a lot of sense and I never thought about it that way. My readers will appreciate it."
Be sure to format it like the posts already on their site, spell check it, have someone else proofread it for you, include great images, good examples, good statistics, sources that can be verified, is factual and gets to the point without a lot of fluff in-between.
Also, the website may have "Guest Post Guidelines." If they do, read them and adhere to them when crafting your article and contacting them.
As you become known, you may even be able to take this as far as being a contributing writer on a major site, magazine or newspaper.
Interviews
Much like guest posting, being interviewed is a way to get in front of another person's audience.
But, let's look at this from a different perspective…
When you're starting out, it's not likely that people are going to want to interview you. Simply because you haven't built up a reputation yet. Now, if you're already well known, then that's a different story.
But, instead of trying to get interviewed, consider trying to interview others.
By interviewing people, not only will you be creating content for your own site, but, there's a good chance the interviewee will promote your interview as a way of promoting themselves.
Be sure to have a plan when you ask to interview someone, however.
Try to have the list of questions prepared ahead of time and explain why it would be a win-win for them to be interviewed by you. Answer the question of "What's in it for them?"
The interview could be via email, over the phone, on a Skype or FaceTime call or even in person at their location. Try to make it easy for them to say yes.
If you're reaching out to someone well known (who's probably very busy and gets lots of requests), try just a one question email to them and see if they respond. You can build a whole article around that if you're creative.
Start a Podcast
Moving into more complex methods of promotion, you could start a Podcast.
A Podcast is your own spoken audio that you record as a program on a regular (i.e. weekly) basis about your website's topic.
You post your podcast up to services like iTunes, Stitcher and/or others where it can be found and listened to. People will often listen to podcasts on their way to work and during their workouts, among other times.
You can also embed the podcast into a blog post onto your site, so your readers can find it when they're on your site.
Because this method requires a monetary outlay (a decent microphone, a service provider like Libsyn, etc.) it's barrier to entry is higher.
But, that's an advantage…. Since the barrier is higher, less people will do it and you will stand out.
Lastly, promote (i.e. talk about) your site in your podcast. That will serve as way to get people to go visit your website.
Facebook Ads
Facebook provides a service where you can purchase ads on their platform to promote your business.
To start, you must have a Facebook Page for your website. After that's established you can begin purchasing Facebook Ads and running ad campaigns.
There are many kinds of Facebook Ads. They include, but aren't limited to, ads for the following promotional campaigns:
To get more Facebook page visits.
To get more website visitors.
To get people to click on a signup button on your Facebook page.
To share your Facebook page with friends.
To boost impressions of an individual Facebook post.
And more…. (Facebook Ads are constantly evolving.)
They way it works is you first set an objective. The promotion types mentioned above are typical objectives you may have. Think about things like boosting awareness of your brand, driving email signups and making sales.
From there you determine who the audience is that you want to target. You'll want to think about your audience demographics like interests and locations.
Also, Facebook has interesting ways of targeting audiences including re-targeting people who've visited your website (this is done using a Facebook Pixel that you install on your site) and targeting audiences who've liked other Facebook pages that you select. You can also upload your email list.
You'll set a budget for how much you want to spend (per day or for your whole campaign) and when you want your ads to appear during the day. Facebook will try to optimize how and when your ad appears to make best use of your budget selection.
Following that, you'll create your ad. Your ad might be a graphic you design or a short video you create. The ad might include an image with a text overlay on top. An ad often looks similar to a regular Facebook post, so you'll be able to put in copy around your ad to get people to click on it.
Once you have everything set, you run your ad and pay your ad spend according to what you budgeted.
Facebook has an Ads Manager dashboard where you'll monitor interaction and budget spend on your ad.
Now it's worth stating that Facebook Ads are complex and require a lot of testing to get your ads to convert well. Also, it's imperative that you monitor your ads carefully to make sure that you don't overspend.
The upside benefit is that Facebook Ads are a great way to promote to a lot of people quickly and to only promote to people who are likely to be interested in your brand. Remember…. EVERYONE is on Facebook, including your audience.
Because of their complexity, many people consider hiring a Facebook Ads expert to manage their promotions.
To get started with Facebook Ads, go to https://www.facebook.com/business/
Pinterest Promoted Pins
Pinterest provides a service called Promoted Pins. Some people call them Pinterest Ads.
They're pins that you pay for to get more exposure in Pinterest's search results, category feeds and the home feed.
You have to have a Pinterest Business Account to use Promoted Pins.
Pinterest campaigns are based on the goal you set (engagement, awareness or traffic).
Pinterest for business is very much in an evolving state, so keep that in mind as you move forward with Pinterest Pins.
To get started go to Pinterest Business.
So, as you can see there are many different ways to promote your website and brand.
Keep in mind, you don't have to start with all of these at once.
Start small with the non-paid options and build up from there.
Monetization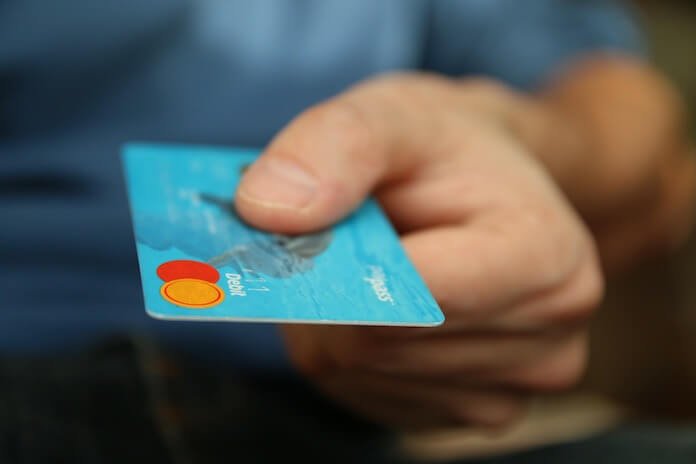 Monetization is the act of deriving an income from your website and if you're going to start an online business you need to make it work for you.
As I mentioned at the start of this guide, there are two main business models to do this. Selling products and selling services.
Well there's actually one more… selling advertising.
So let's cover all the different methods to earn from your site.
Selling Advertising
Many websites have ads on their site that you can click on. When someone clicks on an ad on your site, they're taken away from your site to someone else's in return for a small payment to you for that click. It's known in the industry as Cost Per Click or CPC.
The most common platform for this is called Google Adsense. It's super easy to get started with, and it's the way most people make their first few dollars online. I would definitely suggest giving it a try. However, you will soon find that you won't make a lot of money from this unless you have a lot of visitors coming to your website or you're in a high dollar niche.
The way it works is you signup for an Adsense account and once approved you put a snippet of code on your site that generate the ads. When someone clicks, you get paid for that click.
The big decision you'll need to make on your own is whether losing a visitor to another site is worth the money you get for the click. It might be. It might not.
Selling Your Own Products
One of the best ways to start an online business is to start out selling products on your site. Those products can be digital products or they can be items you can touch and feel.
In the beginning of this guide I gave examples of the types of products you can sell. In this section, let's talk about how you go about selling them on your website.
If you are selling hard-goods, you'll probably want to create an online store to sell your products in. You'll have, or take, pictures of your products, you'll come up with a description of each and of course a price.
One of the most popular platforms for online stores that work with your own website is WooCommerce. It's built to integrate with WordPress and powers over 28% of all online stores. Take a look at their site to learn more about them.
The other thing you'll need to look into is a payment processor. When someone buys your product, you'll need a way to collect money from them. A popular option is Stripe which also integrates with WooCommerce.
Selling Digital Products
Another product you can sell that you create is a digital product. Two very prevalent digital products are eBooks and Online Courses.
As an example, I created a book called "Wine with Friends" that I sell on Amazon through their Kindle Direct Publishing platform. I chose to sell it as an eBook, however Amazon also offers services that can print out your eBook as a bound book for you to sell.
If you don't want to go that route you can also sell your eBook through a platform like WooCommerce.
Another digital product to consider (and often sells at a higher price) is an Online Course. With an Online Course, you take your expertise and teach it through videos, audio and slides that you create yourself. It's a much more time intensive project than writing an eBook, but the reward is usually higher since you can sell your online course for a premium price.
Look into Teachable and Thinkific to learn more about creating and selling online courses.
Affiliate Marketing
We've covered selling your own products, but there's also a big market in selling other people's products for a commission. That's known as affiliate marketing.
Over on Honest Wine Reviews I'm an affiliate for the WSJ wine club.  I've personally made over $5,000 recommending their club to people who've gone ahead and purchased it.
Affiliate Marketing can be a slippery slope, however. The platforms that help you manage these programs make it very easy to just slap a link on your site without ever learning anything about the product your selling.
The other issue is scammy internet marketers who spam their email list with offer after offer for products they've affiliated with. They do this just to try to get a commission and not to provide value to their subscribers. Unfortunately, this has given affiliate marketing a bad rap over the years.
So, how does affiliate marketing work and how do you do it in an ethical way? Let me explain…
Many companies who sell their products online have what's called "affiliate programs." These programs allow you to sign up for them and then promote the company's products on your own website.
On your website, you put a link to the company's product. If someone clicks through that link and goes on to make a purchase, you get a commission for that referral. If someone clicks through and doesn't make a purchase, you don't get a commission.
A great example of this in action is in this blog post that your reading right now. The links I have up above for Bluehost, StudioPress and ConverKit are affiliate links.
So, where did I get those links?
I signed up for each one of their affiliate programs. After you signup you go to the platform that manages the program (for example the Shareasale platform for StudioPress) and get the links.
Ethical Affiliate Marketing
Instead of just putting those links into your website, you should take the time to truly understand the product you are promoting.
Then after that, decide if it's really a good product that's right for your audience.
So getting back to my wine club example, I actually purchased a subscription and then wrote a lengthy review with lots of "unboxing" pictures of what I actually received from the club.
And, I only did that after I'd gone through the sales and delivery process, plus tasted the wines, to be sure that the club was worth recommending to people.
In essence, I became an expert on the product and provided value first by teaching people about the product.
Only then, did I publish my review and included affiliate links.
That's the ethical way to do affiliate marketing.
Selling Your Services
The last monetization method I'll cover is selling your own services.
With this model, you sell your expertise for a fee. That could be an hourly fee or a one-time fee and it's the classic "consulting" model.
What's great about this model is that it's one of the fastest ways to start an online business.
Since you already have expertise, all you need to do is get your website up and running and then put a "services" or "work with me" page on your site.
On that page you detail the services you provide and direct people to get in touch with you if they want to learn more. That page does the initial selling for you and from there you close the deal after making contact with the person requesting information.
Conclusion
I know this was a lengthy guide, but if you want to start an online business with confidence then the information in this guide is the roadmap you need.
To conclude, let's do a quick recap with these 13 tips. (the TLDR version)
Start on Online Business
Understand that starting an online business first means having a product or service to sell.
You need to find the niche that best fits with your skills, passions and the market.
Evaluate the market to be sure there is a need for your product or service.
Leverage branding so you stand out among the competition.
Your website is the central hub for your business and all paths should lead back to your website.
Getting online requires choosing a domain name and purchasing a hosting plan for your website.
You create content on your website based on your niche.
Important pages on your website include your home, about, contact, blog and sales pages.
Your write blog posts (articles) about topics in your niche.
You build relationships and stay in contact with your audience through email marketing.
You must promote your website in order to get the word out and drive traffic back to your site.
Deriving an income from your website is known as monetization.
Monetization methods include advertising on your site, selling your own tangible or digital products, affiliate marketing and selling your services.