If you want to learn to start an online business than you'll LOVE this guide.
The information in this guide is based upon my own personal experience with starting and running my OWN online business.
Already started? That's OK. I think you'll still learn a thing or two from this guide.
So, let's dive in!
An Online Business Mindset Adjustment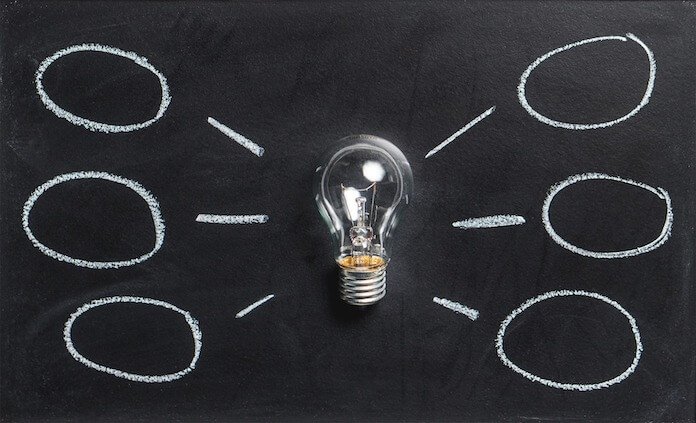 The first thing you need to understand when you start an online business is that it's no different from any other business in its basic form.
And what's that?
You need to have something to offer to someone else in order to make a sale.
It's really that simple.
There's a lot of business taking place online, however, the Internet is loaded with a lot of businesses that talk about overnight riches.
The reality is you can't just push a button and start making big money overnight.
You have to put in effort and give someone a reason to part with their hard-earned cash.
Remember, there's a real person on the other side of the transaction and these days people are very Internet savvy.
Related: 7 Mindset Shifts for Beginner Bloggers
So, let's get serious and talk about what you can offer to someone.
Online Business Offerings that Work
It really boils down to two main business models. Selling products and selling services.
You can either sell your own products and services, or someone else's.
And, you can sell one or the other. Or both. It's really up to you and how much effort you want to put in.
Selling Products
A product is something you (or someone else) makes. You then sell that product to someone online. Most likely through your own website.
Many people think of a product as a hard-good. A thing you can touch and feel. Tee shirts, coffee makers, electronics or even crafts that you make and sell are products.
Selling these kind of products is known as eCommerce and is often done via an online store.
However, a product can also be digital. eBooks, downloadable software and online courses are digital products, just to name a few.
You can also sell these on your website or online store.
If you create digital or non-digital products yourself, great! But, you can also start an online business by selling other people's products online for a commission. That's known as affiliate marketing and is a very popular way to earn online.
More on that later…
Selling Services
I like to think of a service as an activity that you perform that provides a benefit to someone else. You trade your time and skills for a fee.
For example, maybe you're a plumber and you charge for time and materials. While you might "close the deal" on the phone, your website can be the place where people find you and you do much of your selling.
Or maybe you have a membership site that teaches people how to do Facebook Ads.
Or you're a consultant who helps local businesses create their websites.
Each of these examples are services that you can start an online business with.
Save to Pinterest:
Find Your Niche Before You Start an Online Business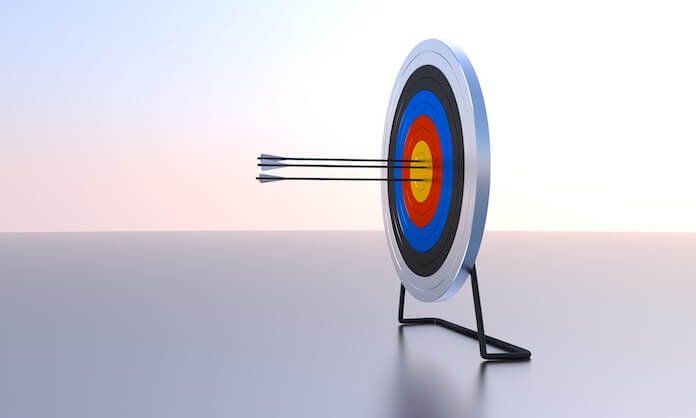 I love Merriam-Webster's definition of niche for students, because it fits the context of online business perfectly. They define niche as "a place, job, or use for which a person or a thing is best fitted."
The challenge you face when you start an online business is to figure out what niche best fits you.
But you really need to go deeper than that because you need to find an online business niche where you can sell your product or service.
One exercise to help you find your niche is to think about three important things and how they apply to you.
What are those things?
Your passions.
Your skills.
The market.
The exercise lies in figuring out where those three things intersect when it comes to you and your online business.
Finding Your Niche: Where Passion, Skill and Market Intersect
You must first get clear on what your passions and skills really are.
For example, when I started Honest Wine Reviews my passion was a love for wine tasting. My skill was my ability to translate what I was tasting into a clear explanation to others.
To Find Your Niche Ask Yourself Three Questions
To find your niche you really have to take the time to ask yourself three questions:
What are my passions?
This means: What are the things in life that you get excited about? They may be related to your current job or they may be your hobbies. Maybe it's what you like to do on the weekends.
Doug Paulson from Responsive Blogger mentions in his 9 Skills You Need as a Blogger post that, "Without strong passion for what you do, you will end up getting tired of writing about it, and then everything starts falling apart."
So true!
Spend a lot of time on this before starting a website. If you're passionate about something, it's more likely you will continue to enjoy writing and producing content about that passion on your website over time.
What are my skills?
Ask yourself and others what it is that you're good at. You don't necessarily have to be an expert. But, you should at least have a start and be willing to research and learn.
If you are completely unskilled in your niche, your visitors will see right through that and probably won't come back to your website.
This is also an opportunity to look at your current job. If you're being paid to do something, then you have skills that someone else is willing to pay for.
Is there a market based around this niche?
The third piece of the puzzle is to determine if there's a market out there for it. Are there people willing to pay for the skills or products you bring to the table?
Getting back to my example, the market for Honest Wine Reviews is wine drinkers. They pay money to buy wine, wine related things and subscribe to wine clubs. Those are the types of products made available for the market that visits the site.
Bringing It All Together
You want your niche to be the intersection of your passion, skills and the market.
Keep in mind, there will always be risk in whatever choice you make. In the end, it's up to you to make the best decision you can and take action to move forward.
If your passion, skills and the market truly come together then you are likely on the right path to find your niche and build your website around it.
Related: Finding Your Blog Niche
Evaluating the Market
So, how do you go about evaluating the market to see if you have that third puzzle piece?
Thank goodness for Google!
When you come up with an idea for a product or service, the first thing to do is a Google search to see if it's already been done.
You might think that it's better to come up with something no one's ever done before, but that's actually not the case. You want to come up with something that already has a market for it. That way you know when you go to sell it, there's a good chance there's someone out there who actually wants to buy your product or service.
There's a few other good ways to figure out if there's a market for what you're looking to sell. For example, are there books about it? Check Amazon to find out. Are there magazines that talk about it? Head to a book store and take a look.
Hop on Facebook and search for your idea there. Do you see people talking about it or can you find any related Facebook groups or pages?
Check out Pinterest. Are people pinning similar things on to their boards?
Now having said all this, you do want to put a unique spin on your product or service so that it stands out. Quite often the easiest way to do that is to let your personality shine through in what you create or provide and how you sell it. By virtue of being the unique person you are, your unique voice and way of doing things will naturally come through. That in itself will set your product or service apart from others.
Branding
Once you find your niche, the next thing to think about is your branding.
You want to start an online business that stands out.
One of the things that really makes a serious online business stand out is their branding.
Think of branding as the picture and personality that remains in someone's mind after they've visited your website or had some other form of contact with you.
Breaking it down even further, it's things like your website's logo, visual images (including chosen colors), tagline, written text and materials, and personality of writing style (e.g. light and fun, snarky, intellectual, matter of fact, etc.).
Descriptive Brand or Personal Brand?
A choice you'll need to make is whether to make your online business's brand based on your name or something more descriptive.
For example, the brand "Honest Wine Reviews" is descriptive. After a person has left the site, they're going to remember that the site was about wine reviews that were written by someone who gives their honest opinion about the wines they've tasted. Visually, they will likely remember many pictures of wine bottles that indicated the wines being reviewed.
Another direction you could go with is personal branding. What that means is instead of being descriptive, go with your personal name.
There are pros and cons with that approach, however.
The con is that, unless you are already well known in your industry, people may not remember your name as easily as something descriptive.
The pro is that as time goes on and more and more visitors come to your site, your name will become recognized. In this case, branding may be a bit easier since many visuals will revolve around self-pictures and your own voice and natural style of writing.
Either choice is OK, but you will need to pick one.
An Important Consideration
One very important consideration when deciding what you want your brand to be is whether the domain name is available.
Example 1 – Your Own Name:
In this case, it's really just a matter of finding out whether your name is available as a URL (i.e. johnsmith.com).
Example 2 – A Descriptive Brand:
Using Honest Wine Reviews as an example, when I was deciding on a brand name I wrote down a list of several related names that conveyed the thoughts of wine reviews, tasting wines, honesty, trust, originality, etc.
Fortunately, after some searching and putting together some short but memorable descriptive words, I found honestwinereviews as an available domain name that reflected what I wanted to accomplish with the site.
No matter what you decide, you're going to want to write down several ideas since good domain names are becoming harder and harder to find.
Resources
John Williams, a contributor to Entrepreneur Magazine, has written some of the best articles about branding (in easy to understand terms) around.
I'd highly recommend reading these articles from him to get an in-depth understanding of branding before creating your online business.
Click on the titles to go to the articles:
Colors that Bring Out Your Brand
5 Tips for Writing Quick-Read Copy
Start an Online Business and Get Online
If you've been reading carefully, by now you've realized there's a lot to think about before you start an online business and put it online.
That said, until you go online, everything is just conceptual. Launching your website is where the dream becomes a reality.
Here's a very important concept to keep reminding yourself:
Your website is the central hub for your business and all paths should lead back to your website.
As you proceed with your online business journey you'll be tempted to build your business on social media or other platforms. The problem with that is you don't own those platforms. Algorithms change, platforms come and go, and you have no control over them. You DO have control over your website. Don't forget this!
With that said, let's talk about the basic steps to getting your business online with a website.
Choose a Domain and Hosting Provider
We take for granted that when we visit a website, it will appear in our browser of choice on our computer or mobile device.
What most people don't think about is the technology that has to be in place to allow that website to exist in the first place.
We just assume it's living out in the "cloud" somewhere and it's always there for us to look at.
What is the Cloud?
The Cloud is really just a made-up term to describe the network of computers that exist in the world that hold all the websites on the Internet.
Generally, all those computers reside in various data centers (buildings that hold lots of computers) around the world. And they're all connected to form the Cloud.
Amazon has data centers.
Google has data centers.
Facebook has data centers.
Now, let's think about this from an online business perspective.
Your website will need a computer to run on.
That computer will be in a data center.
That data center will be part of the cloud.
Website Hosting
But wait, you say!
I don't have a cloud connected data center! Or the millions of dollars to set one up. Or the means to hire a staff of people to run it.
That's OK. That's where the concept of Website Hosting comes into play for us.
There are companies with cloud connected data centers who allow businesses to use space on their computers to run their websites.
They "host" your domain and website for you and charge you a small monthly fee to do so.
That is what Website Hosting is and it's become incredibly simple and inexpensive over the past few years.
So simple, in fact, that people with next to no technical computer experience can easily get a website up and running in minutes.
Now, I'm not a professional web developer. To me, building a web site should be a way to share useful information about your business, products and services.
This is especially important for beginners.
For beginners, the most recommended website hosting company is Bluehost.
They're very affordable, give you your domain for free and also provide a free SSL certificate (important for security).
In the interest of full disclosure, I'm an affiliate for them. What that means is that if you purchase hosting through my link to their website, I'll get a small commission at no extra charge to you.
However, I only recommend products and services that I feel will provide good value to my readers. This is known as ethical affiliate marketing and is something you might consider doing with your online business as well.
So, to wrap up this section… Head on over to Bluehost or whomever you've decided on and 1) Register your domain and 2) Choose a hosting plan that fits your needs. I'd suggest going with the basic level hosting plan when you're just starting out. If you want to save money in the long run, you may be able to choose a multi-year plan. If you know you're in this for the long hall, go with a three-year plan or higher. It will cost more at one time, but will be less per month in the long run.
The provider you choose will walk you through each step along the way. And, if the domain you've chosen is already taken, they will have a search feature that will allow you to find one that's not taken. Be sure to have that domain idea list in hand that I mentioned earlier.
WordPress
Once you've purchased your domain and hosting, the next step is to install WordPress. WordPress is the content management system that you use to run your website.
Your hosting provider gives you instructions on how to do the install. It's usually quite easy and done with the click of few buttons.
After installing WordPress on your site, you will login and see a dashboard. That dashboard is the equivalent to Mission Control for your website and is the main WordPress screen for managing your site.
As an example, here's what the dashboard for Honest Wine Reviews looks like:
From your WordPress Dashboard, you can add blog posts, add pictures, change how your site looks, approve comments, create pages for your website and much more. It's quite powerful, easy to use and the learning curve is minimal.
Finally, an excellent resource for an advanced understanding of WordPress is wordpress.org. Give it a look.
Website Themes